STUDIO UPDATE 1
Current mood: In the Zone
Category: In the Zone Music
hey guys! this is lee. its been a while since weve updated everyone on our activities, so here we go!
We are at Salad Days Studio in Baltimore, MD currently working on our first big studio album. We are recording with the amazing producer Brian McTernan. He has recorded everyone from Thrice, Senses Fail, The Bled, and Scary Kids Scaring Kids... to Circa Survive, Hidden in Plain View, June, Hot Water Music, and many others. We chose Brian to handle our record not only because we love the way his records sound, but most importantly because he was totally stoked about working with us and not just some hot shot producer thats only waiting for the paycheck. We have no doubt in our minds that we are going to have an absolutely amazing record. Expect lots of electronica goodness, some of the heaviest crap youve ever heard, and sweet ambient parts. We stay true to our roots. This cd is going to come out hopefully in april or may of this year.
WARNING:

do not read further if you dont care about stupid details that arent important.
In baltimore near the harbor, parking is super hard, especially when you have a huge van to drive around, so weve been walking on foot everywhere. We are in the area known as "Little Italy" so there is tons of rediculously good italian food. Theres even an Italian sandwich place that has a sandwich called the "Circa" which is named after circa survive coming in a lot to eat while they were recording. I doubt they will make a sub called the "sky eats airplane", it just doesnt sound as good haha. When we got here the weather seemed very nice compared to Texas when we left, but we have heard that its going to get cold really soon. Hopefully us southern folk can handle freezing to death! Heres some pictures i took on my camera for everyone to see where we will be working for the next month or two!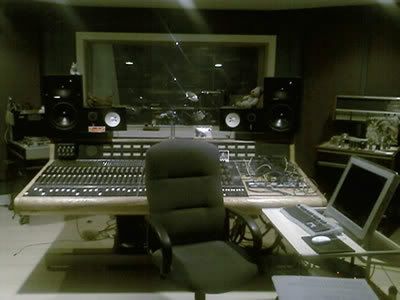 Stay tuned for more updates! <3
-lee
www.myspace.com/skyeatsairplane